Shrimp, peas, and rice – This recipe is best for when you have no idea what to cook. You can have Shrimp, peas, and rice using 7 ingredients and 3 steps. Here is how you achieve it.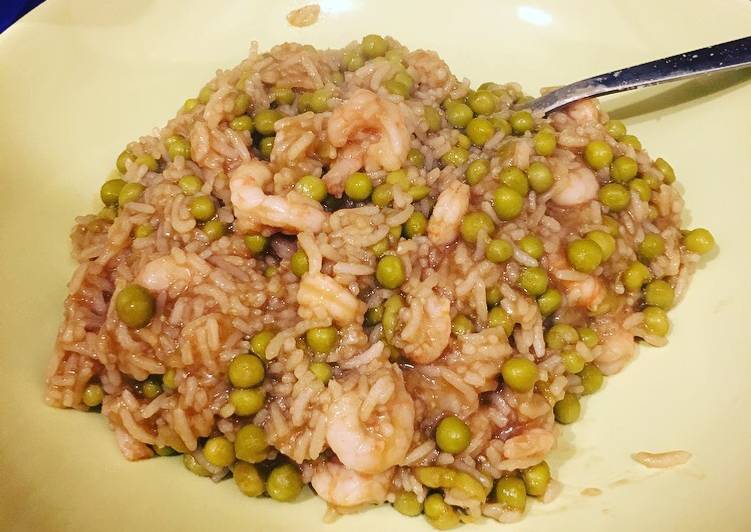 Ingredients of Shrimp, peas, and rice
It's 60 g of raw basmati rice.
You need 140 g of green peas.
You need 125 g of frozen shrimp peeled and cooked.
Prepare Pinch of ginger.
Prepare Pinch of garlic.
It's To taste of soy sauce.
You need Pinch of salt.
Shrimp, peas, and rice Step By Step
Defrost the frozen shrimp by covering them with water in a bowl. Cook the rice according to instructions
When the rice is cooked, drain any excess water. Add the shrimp, peas, ginger, garlic, salt and soy sauce to the rice pan.
Thoroughly stir together in the pan and cook for 5-10minutes. Enjoy!