Krathak – This recipe is perfect for when you have no idea what to cook. You can cook Krathak using 7 ingredients and 7 steps. Here is how you cook that.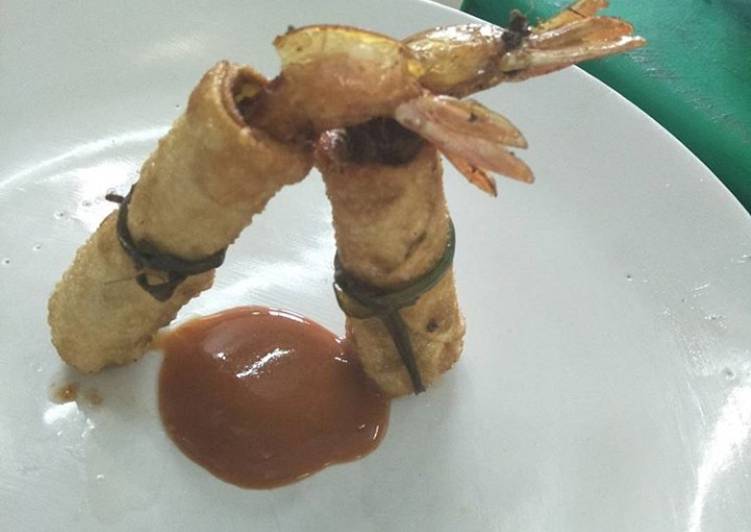 Ingredients of Krathak
Prepare 250 gms of Prawns.
You need 1/4 bunch of Coriander leaves.
You need 10 gms of Garlic.
You need 5 gms of Green chily.
You need 10 ml of Fish sauce.
It's 10 ml of Lime juice.
It's 16 of Wonton wrappers.
Krathak Instructions
Wash and de-vine the prawns, keep their tails on. Then placing one on it's side, cut two slits on it's inside or snip with a pair of scissors to prevent it curling when cooking. Repeat with other prawns.
Make a paste of coriander, garlic and chily and add in fish sauce and lime juice.
Marinate the prawn in this mixture for 5 to 10 mins.
Place a wanton wrapper on the work top. Fold prawns as given in picture tail one side out from the wrapper.
Pre heat the oil to 190°c, deep fry the prawns.
Remove from the fryer, shaking off the excess oil. Rest on kitchen paper.
Serve hot with chilli sauce or any dip of your choice.